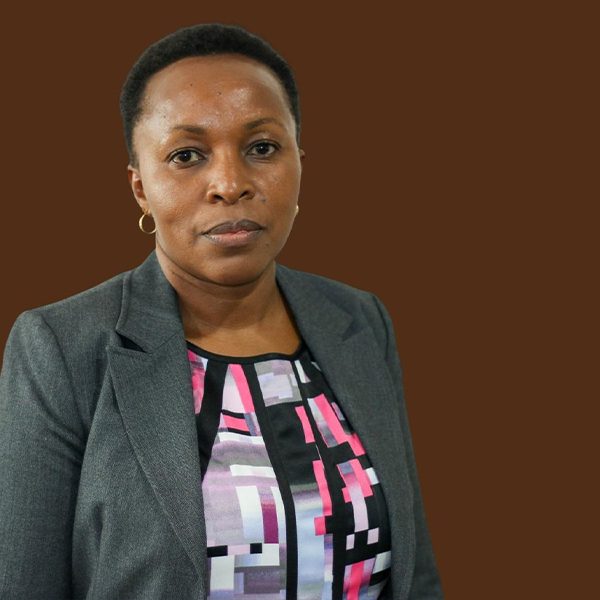 Joycelyn Makena, 'ndc' (K)
Director - Land Valuation & Taxation
Joycelyn is a land expert with over 20 years' experience in public land administration and management, land policy advocacy, real estate and valuation practice.  She is passionate about advocating for strategies, policies and programmes that lead to sustainable land management and use in liaison with stakeholders including communities, national and county governments.
Joycelyn holds a B.A degree in Land Economics and a M.A degree in Valuation & Property Management, both from the University of Nairobi, an MSc. degree in Surveying from the University of Reading, UK.  She is a graduate of National Security and Strategy course at the National Defence College – Kenya (NDC-K), and holds a M.A degree in International Studies from the University of Nairobi. She is currently undertaking a doctorate degree in Environmental Policy at the University of Nairobi.
Joycelyn is a full member of the Institution of Surveyors of Kenya (ISK) and a registered & practicing valuer. Her current role as Director for Valuation and Taxation oversees policy, strategic and technical aspects of delivery of land for development of strategic national public interest projects through compulsory land acquisition, and enhancement of national revenue through taxation of land and land-based resources, in line with the Commission's mandate.