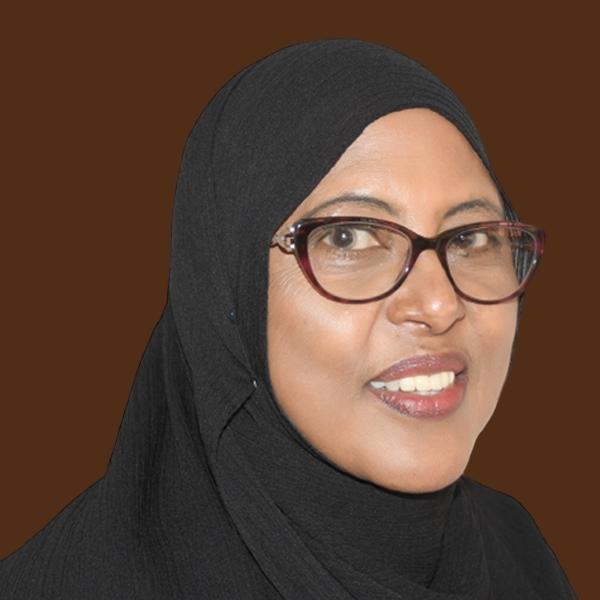 Hubbie Hussein Al-Haji is an accomplished Gender and Governance specialist with proven experience in social and institutional development. She holds a Bachelor of Arts Degree in Developmental Studies from Kimmage Development Studies Centre – Kimmage Manor – Ireland, Diploma in Community Development – from Kenya Institute of Social and Community Development and Animal Health diploma from Egerton University-Kenya.
In 2010 she received the prestigious award of the Order of the Moran of the Burning Spear (MBS) conferred by His Excellency the President of the Republic of Kenya. The UN Human Rights Office recognized her outstanding performance in Human Rights Advocacy. In 2006, she was awarded the Ralph Stone Memorial Award on women leadership in Washington DC.
She is the chair of the Commission's Human Resource, Administration and County Coordinators Committee.