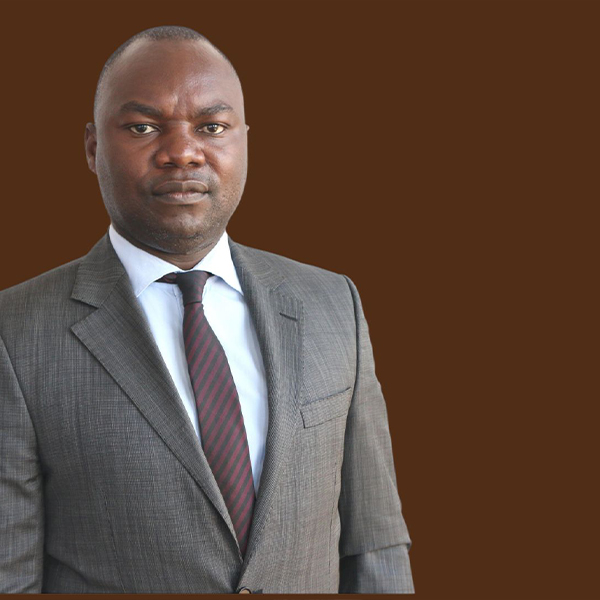 Brian Ikol Adungo
Director - Legal Affairs & Dispute Resolution
Brian Ikol is a lawyer and Advocate of the High Court of Kenya and Commissioner for Oaths who has for the past 20 years worked in the public service, in private sector as a legal practitioner and in the international civil service with the United Nations. Mr. Ikol is currently the Director, Legal Affairs and Dispute Resolution at the National Land Commission. For the past 5 years he has been principally responsible for provision of leadership in the implementation of the Commission's legal strategy, including; providing leadership in litigation, alternative dispute resolution, review of grants, regulatory and compliance risks, legislation and regulatory amendments, inquiries and investigations, legal advisory services and land reforms. He also ensures effective management of the exposure of the Commission to legal risks.
Mr. Ikol has travelled, worked and studied in over 15 countries; Kenya, Tanzania, China, Hong Kong, Macau, South Sudan, Uganda, UK, Italy, France, Czech Republic, Monaco, Switzerland, Belgium, Norway, Canada, Austria, Tanzania and Egypt and has interacted with people from different nationalities and cultures. Because of this he is able to easily fit into a multicultural working environment including in government and international organizations where he has extensive work experience.
Mr. Ikol is a Chevening Scholar, 2007/2008 edition, the prestigious merit-based scholarship sponsored by the British Government to pursue a Master's degree in Law (LL.M) at the University of Manchester, UK. Mr. Ikol's publications, among others include; "Is Financial Crime a 'Crime', Proper so Called? and "The New European Union and United Kingdom Regimes for Regulation of Market Abuse" and were recently listed on SSRN's Top Ten Most Downloaded Articles on the European Law Journals. Mr. Ikol is also a recipient of the University Institute of European Studies (IUSE)/University of Torino/International Training Centre of the ILO scholarship 2008 edition, where he pursued a Masters in International Trade Law in Turin, Italy. Mr. Ikol also holds an Executive Masters in International Oil and Gas Leadership from the Graduate Institute of International and Development Studies, Geneva, Switzerland, 2014.
Mr. Ikol's other passion is charity work and he has participated in various charitable ventures. He is an active member of the Movement of Men Against Hiv-Aids in Kenya (MMAK), the Anti-Drugs International Organisation Kenya (ADIO) and has participated in activities, including to raise funds for destitute children in rural Teso South District in Kenya.