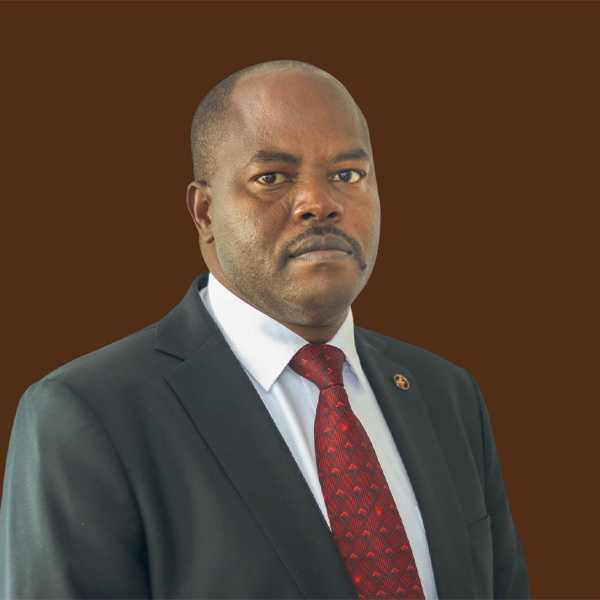 Ben Bett
Ag. Director - Human Resource Management & Admin
Ben Bett has a wealth of experience in providing Human Resource leadership having served in the industry for a period spanning over 20 years. He joined the Commission in 2014 as a County Coordinator and later redesignated to be Deputy Director Human Resources Management. Prior to joining the Commission, he worked in the banking sector where he rose through the ranks to become a Senior Human Resources Officer. He has a strong passion in Human Resources Management, Transformative Leadership and Organizational Development.
He is a Certified Human Resource Professional – Kenya (CHRP-K). Further, he holds a Master of Science (MSc) Degree in Human Resource Management from Jomo Kenyatta University of Agriculture and Technology (JKUAT), a Bachelor of Education (Arts) Degree (Business Studies and Economics) from the University of Nairobi, Higher Diploma in Human Resources Management and Executive Certificate in Industrial Relations amongst others. He is a full member of the Institute of Human Resource Management (IHRM) and also a member of the American Global Academy of Finance Management and a Fellow of American Academy of Project Management – Association and Platforms. Mr. Bett has attended numerous professional trainings and career development programs both locally and internationally.
Mr. Bett is responsible for providing leadership in the management and coordination of activities in the Human Resource Management and Administration Directorate. The activities that are coordinated by the Ag. Director includes but not limited to overall human resource strategy, training, employee development, human resource and budget forecasting, organizational development, employee relations and general administrative services. He has also been very instrumental in setting up Human Resources and Administration related structures for the Commission including the devolved units i.e., County Coordination offices.