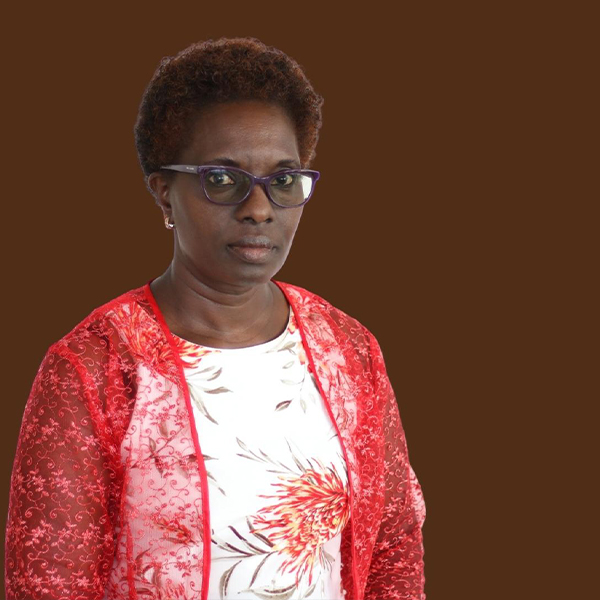 Mercy Njamwea
Director & Head- Historical Land Injustices Secretariat
Mercy is a career land administration and management professional with over 30 years in public land administration and management. Her career objectives are and not limited to excelling in land administration but goes to supporting and developing land administration in the land sector through capacity building, promoting land rights security and access for sustainable and productive management of land resources, participating in research in areas of land administration and management, and networking with public, private and civil societies dealing in land governance for the betterment of the land sector.
Mercy is very passionate about land governance and land policy advocacy and is keenly interested in having legislative framework in land the sector that is facilitative through practices and procedures that lead to sustainable land use and secure land rights.
Mercy works for the National Land Commission as Director & Head of Historical Land Injustice Secretariat. Presently, her core functions include ensuring that the complaints submitted as historical land injustices meet the legal criteria in place and determining whether the land injustices were occasioned to the claimants and if they are entitled to any remedies.
She has extensively undertaken Land Administration services in various parts of the country under different technical and managerial capacities. Before joining the National Land Commission, she was an Assistant Commissioner of Lands in the Ministry of Land and Physical Planning. She has been involved in building capacity on land matters through training members of the Land Control Boards and Land Disputes Tribunal in the country and teaching land administration at the Technical University of Kenya (TUK). She was involved in the development of the National Land Policy and undertook public education and awareness creation on the Land Policy and supporting land legislations.
Mercy holds a Master's of Science in Geo-information Science and Earth Observation from the International Institute for Geo-Information Science and Earth Observation (ITC), the Netherlands. She has a Bachelor of Arts Degree in Anthropology from the University of Nairobi. Over the years, she has enhanced her land administration and management skills through various short courses undertaken locally and internationally.
She is an associate member of the Institution of Surveyors of Kenya, a member of International Federation of Surveyors (FIG) Commission 8 and an active participant of the Global Land Tool and Voluntary Guidelines on Land Tenure Networks.